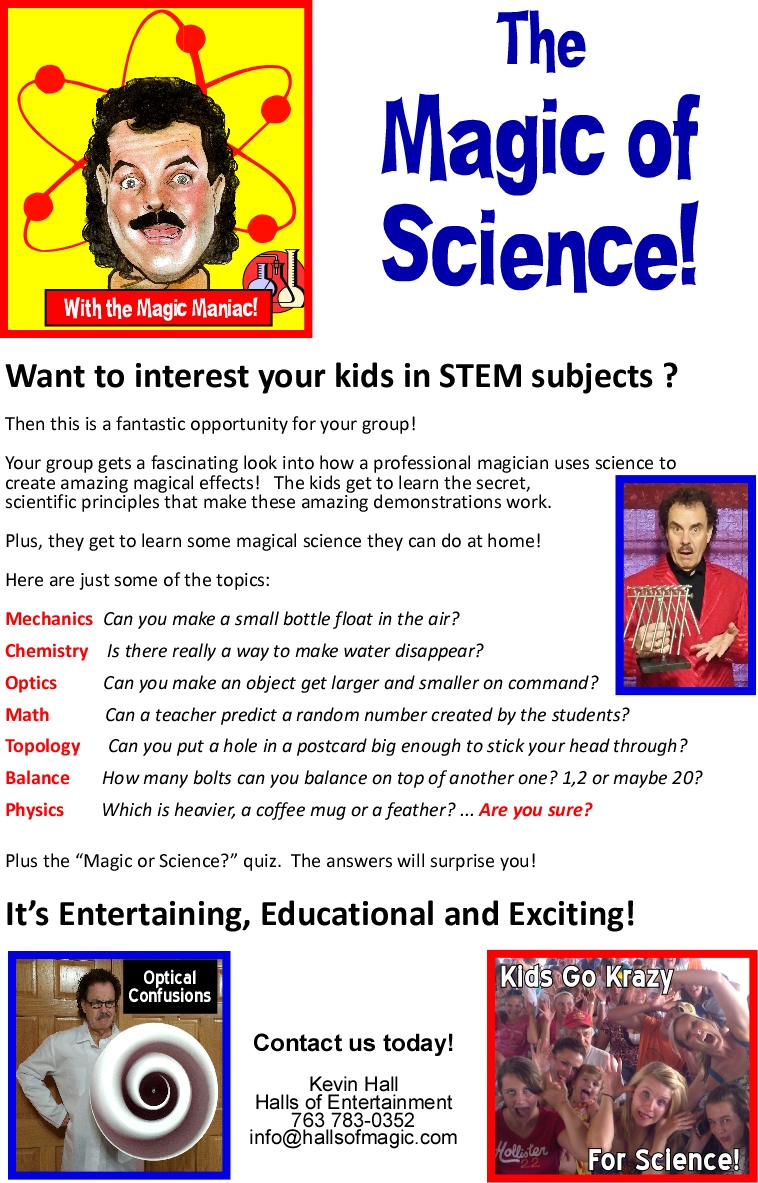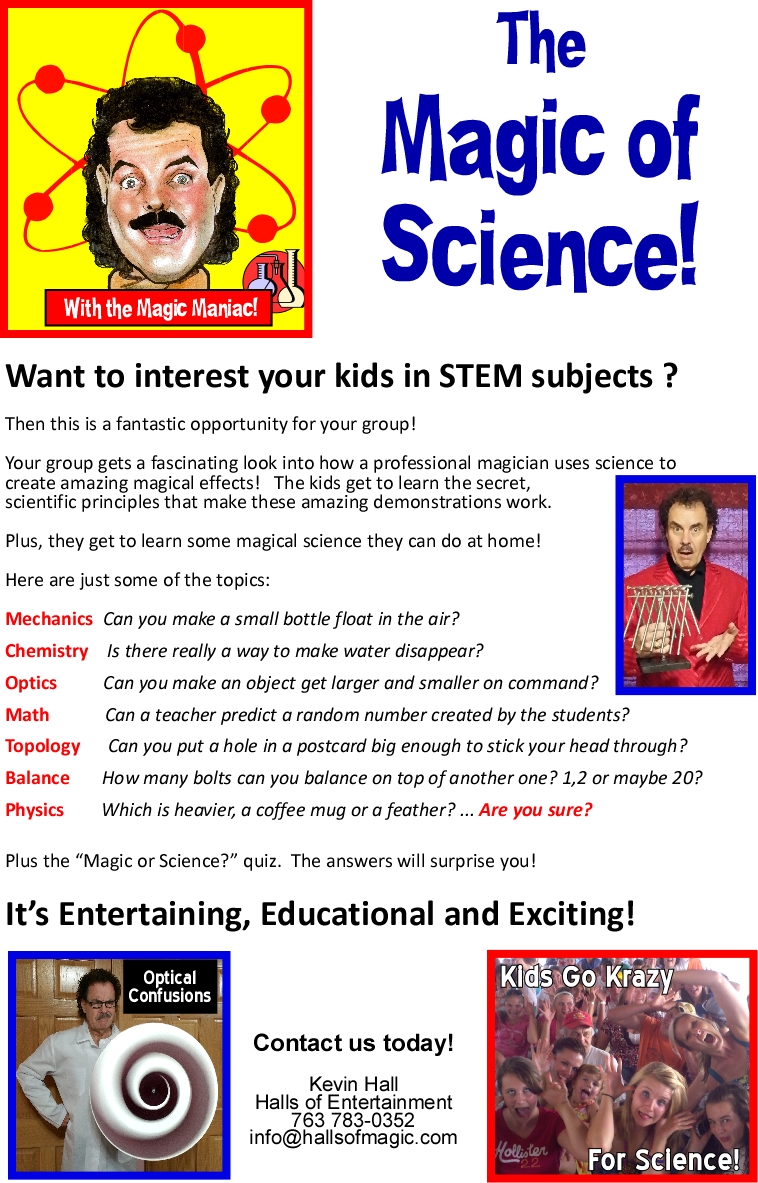 This is a fantastic opportunity for your group!

Your group gets a fascinating look into how a professional magician uses science to create amazing magical effects!

The kids get to learn the secret scientific principles that make these amazing demonstrations work.   Plus we teach them some magical science they can do at home!

Plus the "Magic or Science?" quiz. the answers will surprise you!
It's entertaining Educational and Exciting!
Want to interest your kids in STEM subjects?
Here are just some of the topics we cover:
Mechanics  Can you make a small bottle float in the air?
Chemistry    Is there really a way to make water disappear?
Optics          Can you make an object get larger and smaller on command?
Math            Can a teacher predict a random number created by the students?
Topology      Can you put a hole in a postcard big enough to stick your head through?
Balance       How many bolts can you balance on top of another one? 1,2 or maybe 20?
Physics        Which is heavier, a coffee mug or a feather? ... Are you sure?
Plus the "Magic or Science?" quiz.  The answers will surprise you!
It's Entertaining, Educational and Exciting!