Get ready for the world's wackiest game show!
It has comedy, honkers, music, tweeters, magic, dancing and more fun than you can honk your horn at!
6 contestants compete for comedy prizes and the chance to be crowned a Honk-o-Maniac.
The people never know what's coming as the questions veer
from easy  to impossible, from
"Name that Tune"  to impromptu
dance contests. The audience gets
involved too as judges, back-up
dancers and "distractors"
It's high-energy fun
for everyone!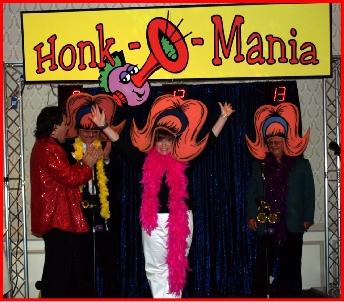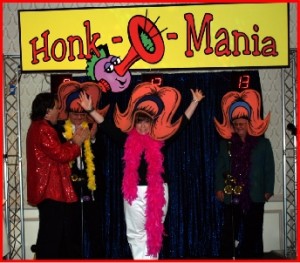 Professional entertainer & host Kevin Hall
gives a Honker and Tweeter horn to each contestant,
explains the simple rules and the fun begins!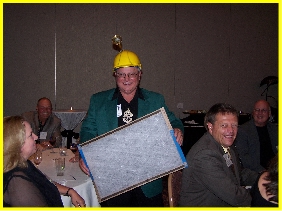 Fabulous prizes, like this wonderful furnace filter, generate big laughs!