Magic Maniac School Shows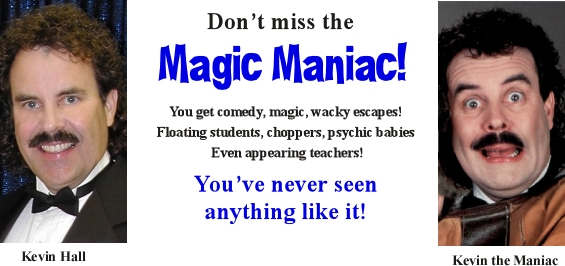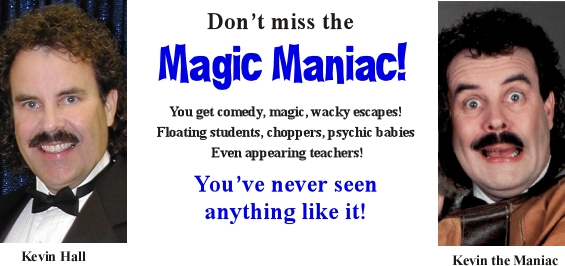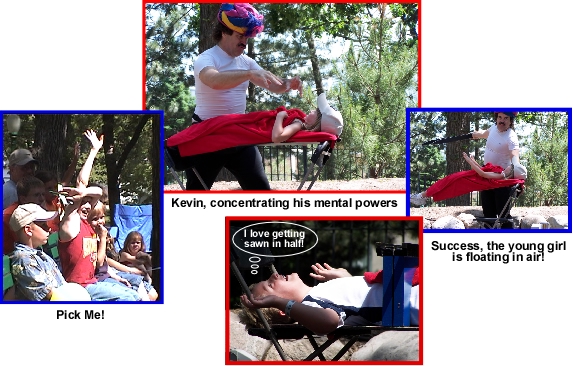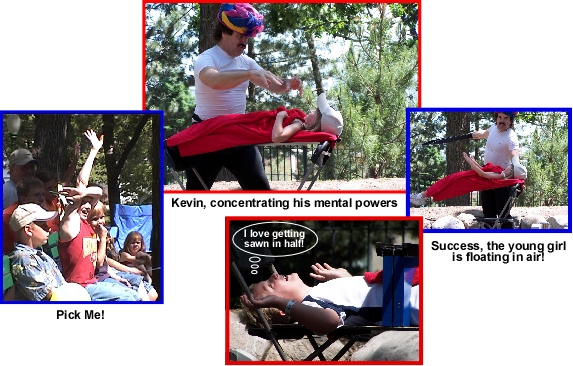 This is not your ordinary magic show!
Kevin Hall, a professional magician, (cruise ships, resorts, casinos, festivals, television & more) actually brings both large scale and custom designed children's illusions to your celebration.   Wacky stunts, seemingly dangerous predicaments and comedy keep the Kids and parents howling for more.   You get everything needed to make your event truly spectacular!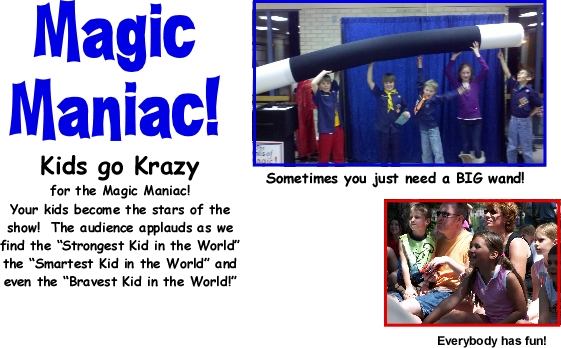 Show Details
30 min - 1hr shows available.
You get High Energy Magic, Comedy,
Music and more.  Includes professional sound system,
lighting (if needed), props and prizes.

May include several of our spectacular effects!
Appearing Teacher /Parent - Comedy Sawing In Half
- Floating In Air, Gigantic Wand Trick -
Psychic Bunny Trick - Baffling Bottles -
Straight Jacket Escape - Bouncing Bunnies

Select the Magic Maniac and your friends
will be thanking you for the great entertainment!
Don't miss the Magic Maniac! You get comedy, magic, wacky escapes!  Floating students, choppers, psychic babies   Even appearing teachers!    You've never seen anything like it!
Kids go Krazy for the Magic Maniac! Your kids become the stars of the show!  The audience applauds as we find the "Strongest Kid in the World" the "Smartest Kid in the World" and even the "Bravest Kid in the World!"