Positively Magic!
The Magical Way to Self Esteem!
Our school age shows are designed to be funny , mysterious and help build self-esteem. We do that by making the kids the stars of the show. Typically we give them some impossible challenge or task. Nobody thinks they can do it. However at the end they succeed in a very magical way! When they hear their friends applauding for them, the smiles on their faces say it all!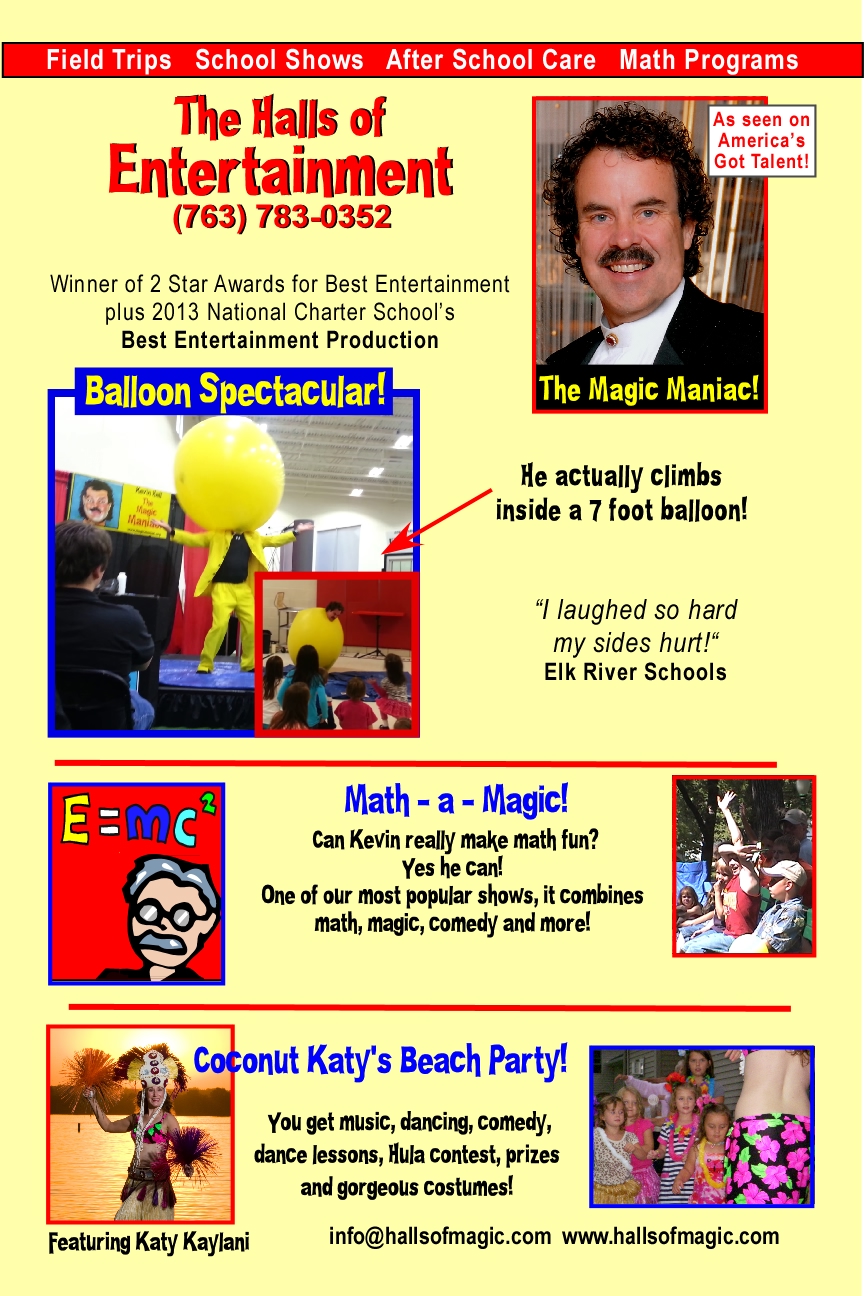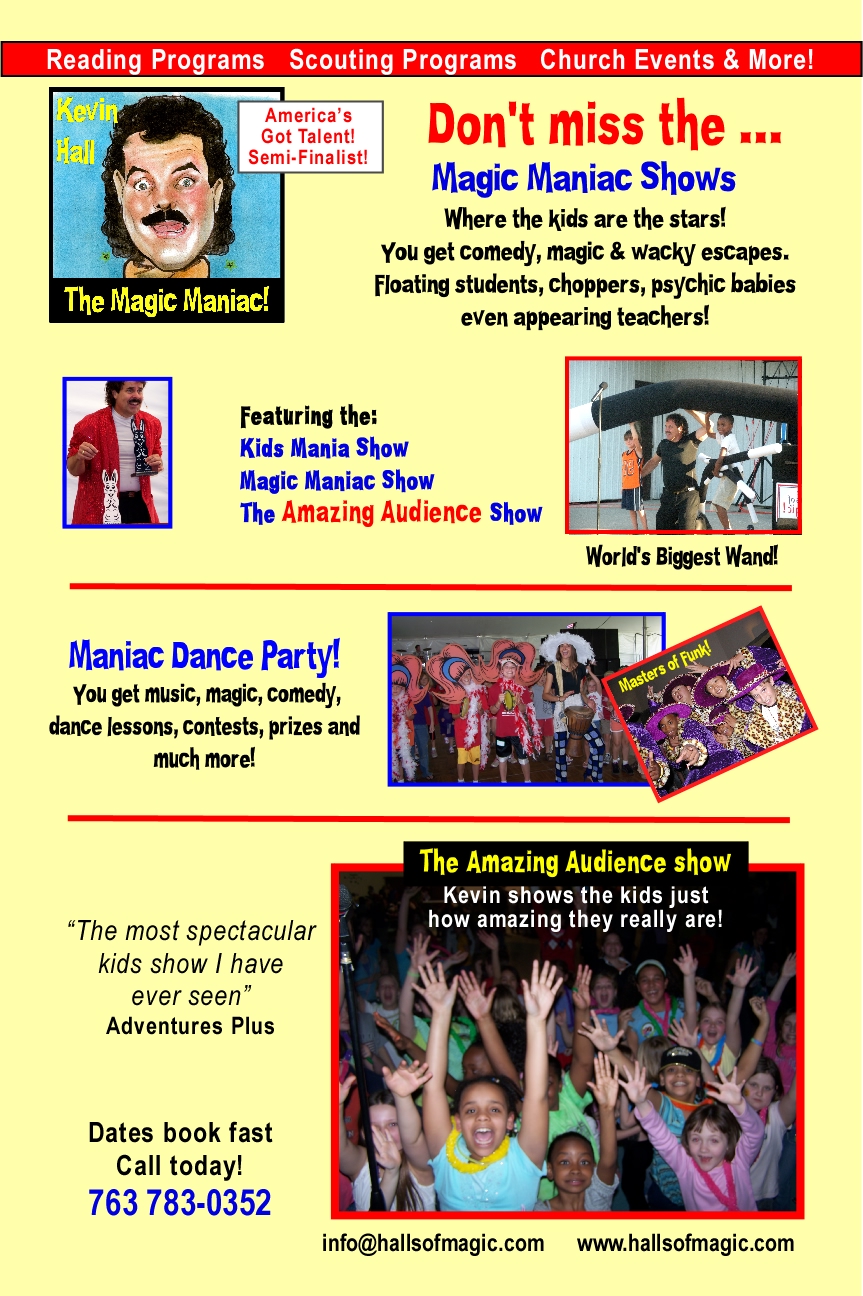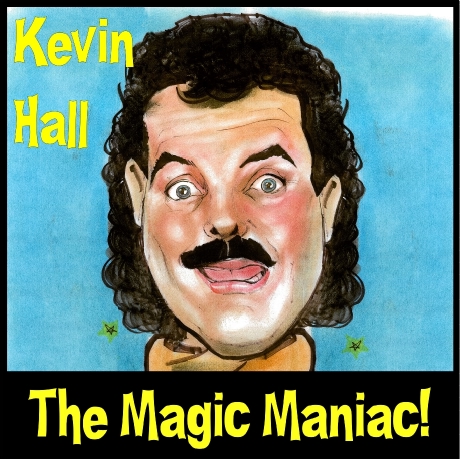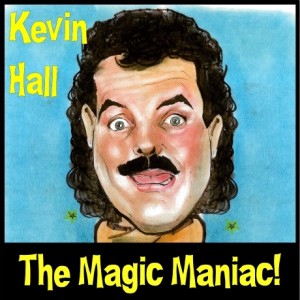 The Magic Manic Show
where the kids are the stars!
You get comedy, magic & wacky escapes
Floating students, choppers & psychic babies
Even appearing teachers!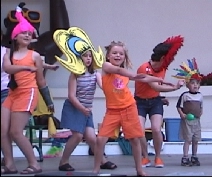 The Kids Mania Show
Your kids become stars in our
"Dance Like Your Parents" contest,
fashion show & Mambo Maniac Parade.
You get music, magic, comedy, dance lessons,
prizes and much more!